In this article, we will go over important guidelines on what HAZMAT is and how to properly package and ship HAZMAT parts!


What is HAZMAT?
Hazardous materials are any substances that can pose a significant risk to health, safety, and property when transported in commerce.1
HAZMAT parts can be anything from batteries to seatbelts.
If you're ever wondering whether something is a HAZMAT part, ask yourself the following question: Does the item contain anything liquid, fragile, igniters, etc?
Identifying HAZMAT Parts
A simple and reliable way to identify if a particular part is HAZMAT or not is by using a Safety Data Sheet (SDS).
A safety data sheet (SDS) is a standardized document that contains occupational safety and health data of a particular substance or product.
An SDS typically contains chemical properties, health and environmental hazards, protective measures, and safety precautions for storing, handling and transporting chemicals.
To find an SDS for any particular product you can:
Check the manufacturer's documentation or visit their website to find the SDS

Do a web search to find the SDS [Manufacturer + Name of the Product + "SDS"]

Search the

SDS Database
Locate section 14 in the SDS to find guidance on classification information for shipping and transporting hazardous materials by road, air, rail or sea.²
In addition, you can also identify HAZMAT parts on the RevolutionParts Platform by going to the "Product" tab at the top of your RevolutionParts dashboard and then clicking on "HAZMAT." Any part designated as HAZMAT will have an icon in the "Attributes" column.
DOT Hazardous Materials Warning Label
Make sure any package containing HAZMAT parts has the proper warning label and markings shown.
For example, if you were shipping a product containing lithium-ion batteries you would use a "UN3481" label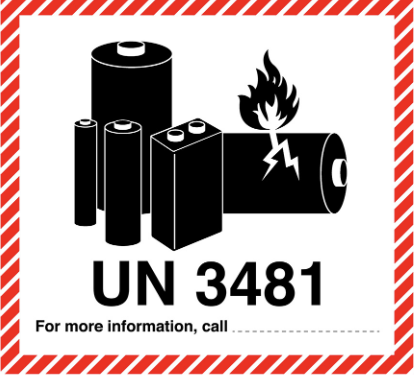 Packaging
Here are some steps to ensure that your HAZMAT parts are properly packaged
Make sure you are using the appropriate primary container – the receptacle supplied by the manufacturer to hold your product. Make sure it's sealed properly

Use the appropriate absorbent or cushioning materials to help protect the product and absorb any leakage in the case of liquid contents

If required, use the appropriate secondary container – such as a leak-proof container for liquids or sift-proof for solids

Then properly secure in the outer packaging

Make sure that all DOT HAZMAT Warning Labels and markings are on the same side and near the proper shipping name marking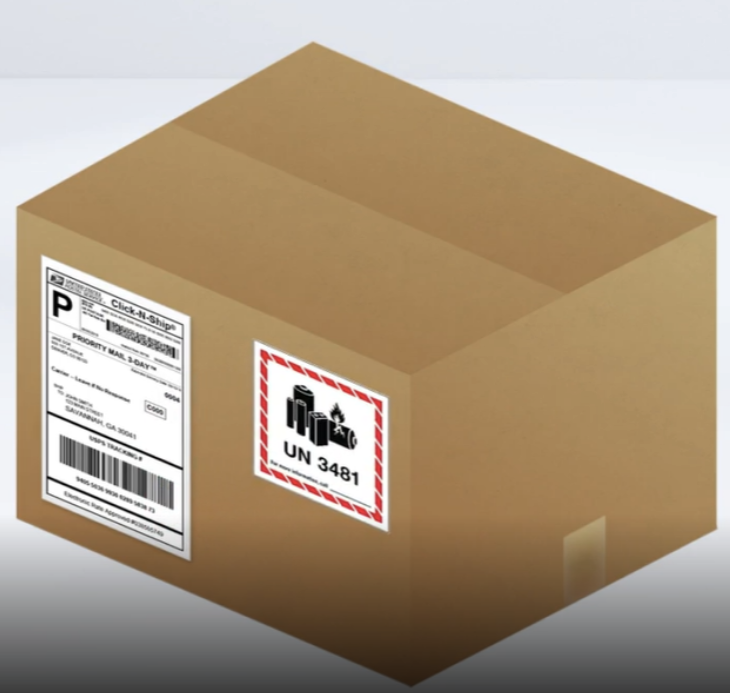 For any more information regarding HAZMAT shipping please refer to:
https://www.uspsdelivers.com/hazmat-shipping-safety/
https://www.ups.com/pr/en/help-center/packaging-and-supplies/special-care-shipments/hazardous-materials.page
https://www.fedex.com/en-us/service-guide/hazardous-materials/how-to-ship.html