An Offline Adjustment is an internal note for bookkeeping purposes only. Recording an Offline Adjustment will not add those funds to your payment processor's account or your bank account. Only use this option if you have already received payment and need to mark an order as shipped or completed.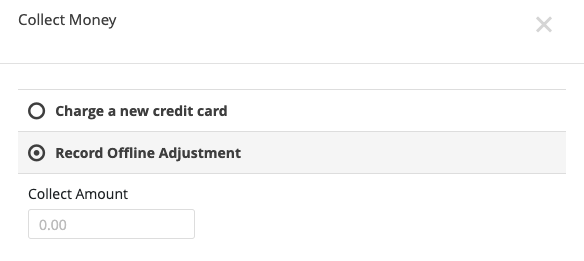 Offline Refunds
Recording an Offline Adjustment when issuing a refund means that you will only add an internal note in the RevolutionParts system indicating that the order in question has been refunded outside of this platform. This internal note is for bookkeeping purposes only and should only be used if you have already refunded the payment in question.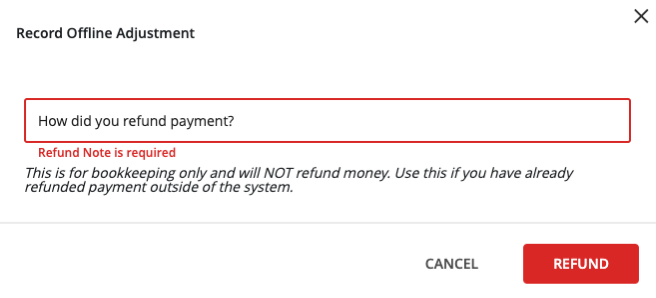 What does it mean to ONLY have the option to refund as an offline adjustment?
If you need to refund a payment whether it is due to a cancelled order or a return and the only refund option is an "Offline Adjustment", that means that the payment to be refunded might not meet the correct criteria for your payment processor to issue the refund back to the credit card.
Most common reasons why an offline adjustment is the only option
1- The payment authorization has expired.
2- There is a dispute or chargeback present on the initial payment.
3- When issuing a refund, the refund could be outside of the refund policy time frame set by your payment processor. Most payment processors' deadline to issue a refund can vary from 60 to 180 days.