Below is a summary on how to obtain your Purolator Production Key and
1- go to eship.purolator.com and on the left menu, click on Request Production Key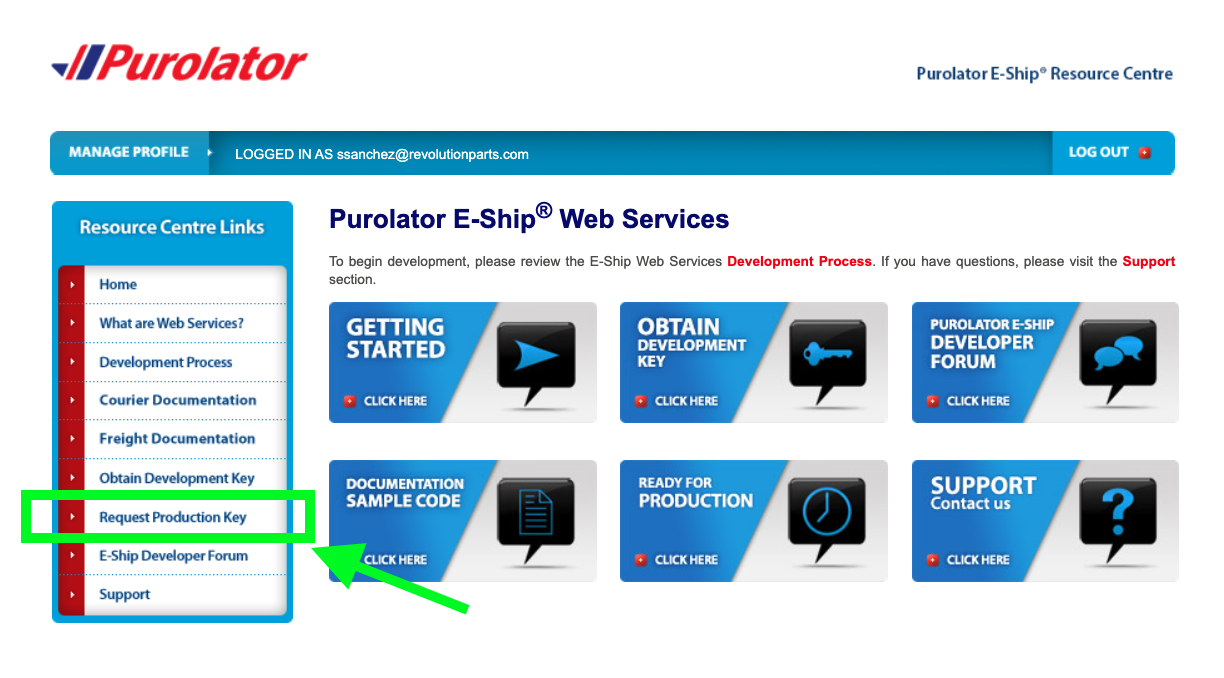 2- Make sure to select the Corporate option next.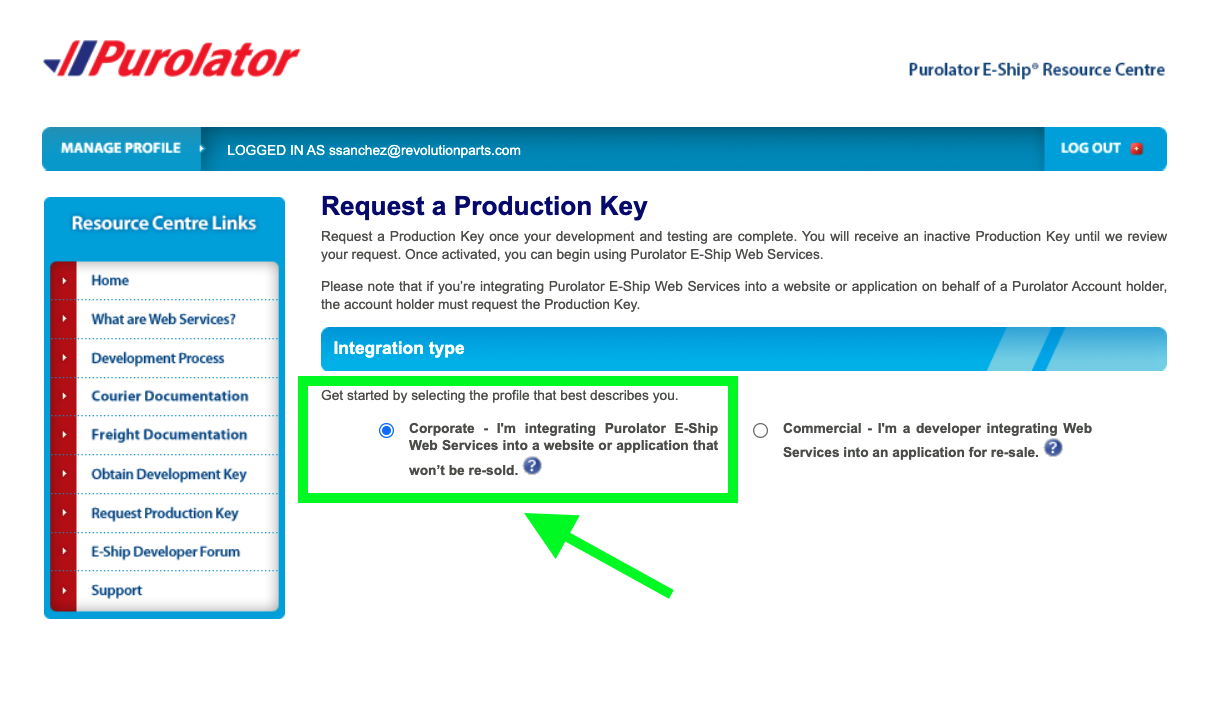 3- Now fill out the Account Details page. Under Company make sure to use your dealer's name, not Revolution Parts name.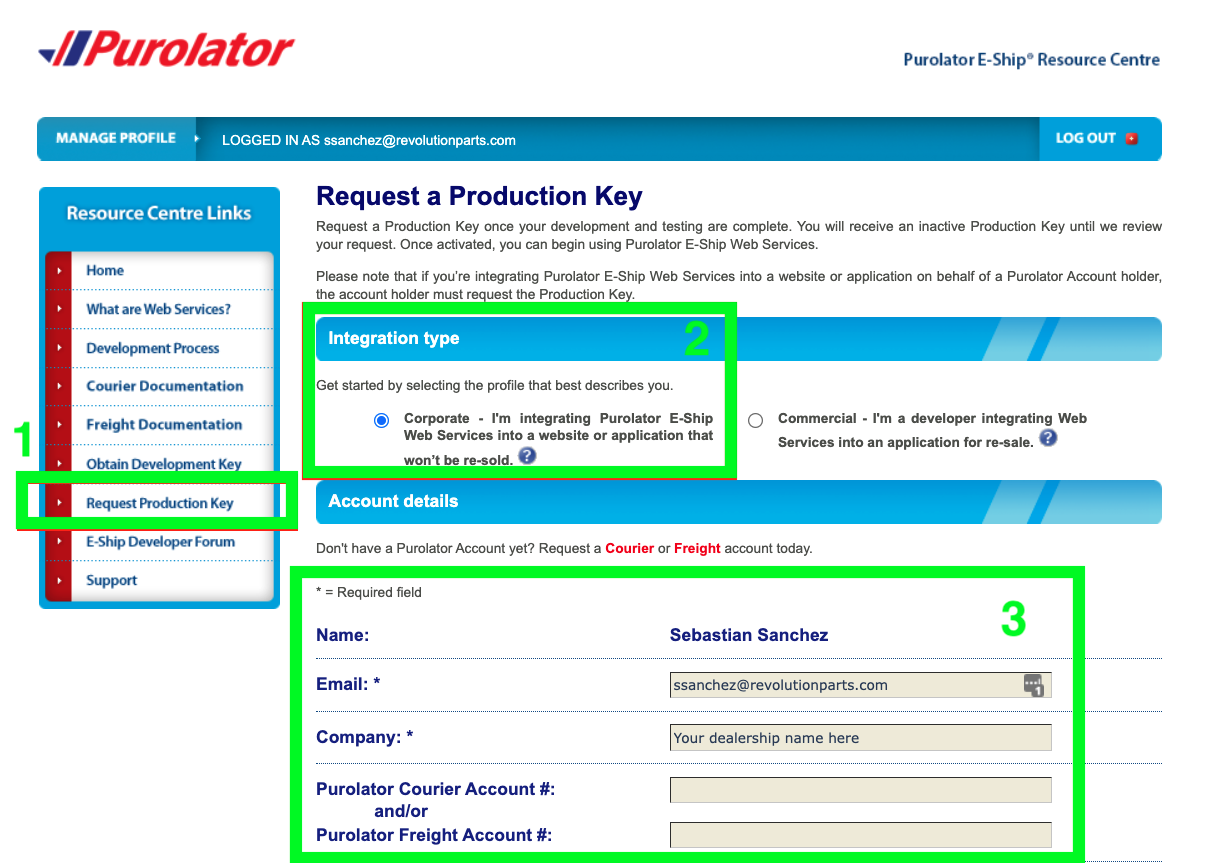 4- Contact Purolator at 800-459-5599 and let them know you need a Production Key and Production Key Password that will work with RocketShip.it.
For Help on how to add your Purolator keys to Revolution Parts, please watch the short video in the link below.