Dodge Power Broker Dealers have the opportunity to promote in-dealership installation on the
Direct Connection store. It's easy to configure your labor rate in RevolutionParts by following the
instructions below.

1. Click on the Settings / Gear icon in the upper right.

2. Click on the "Direct Connection" header on the left.

3. Click on "General" under "Direct Connection".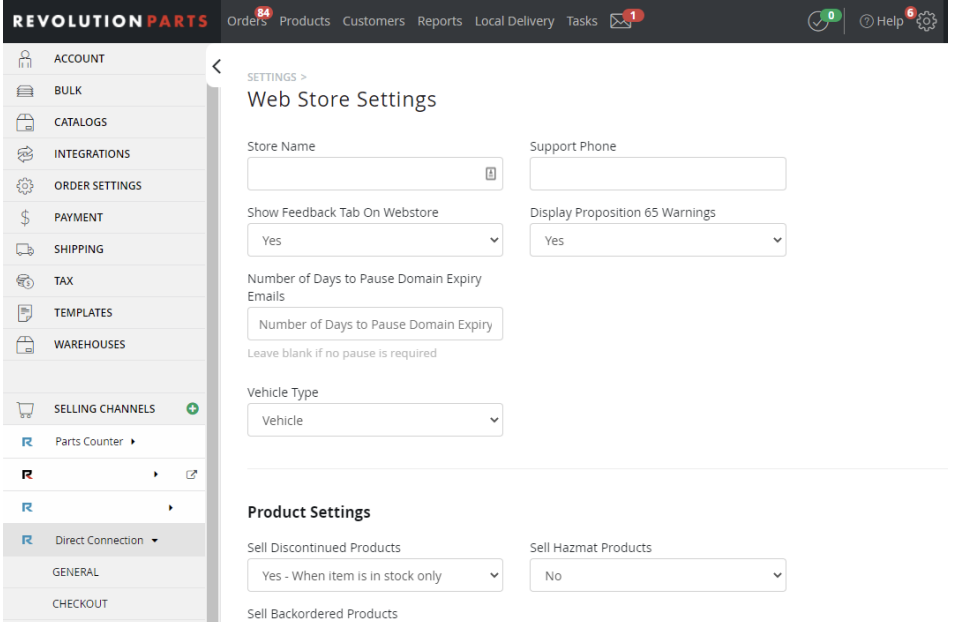 4. Type in your dealership's Labor Rate for installation in the "Labor Rate" field.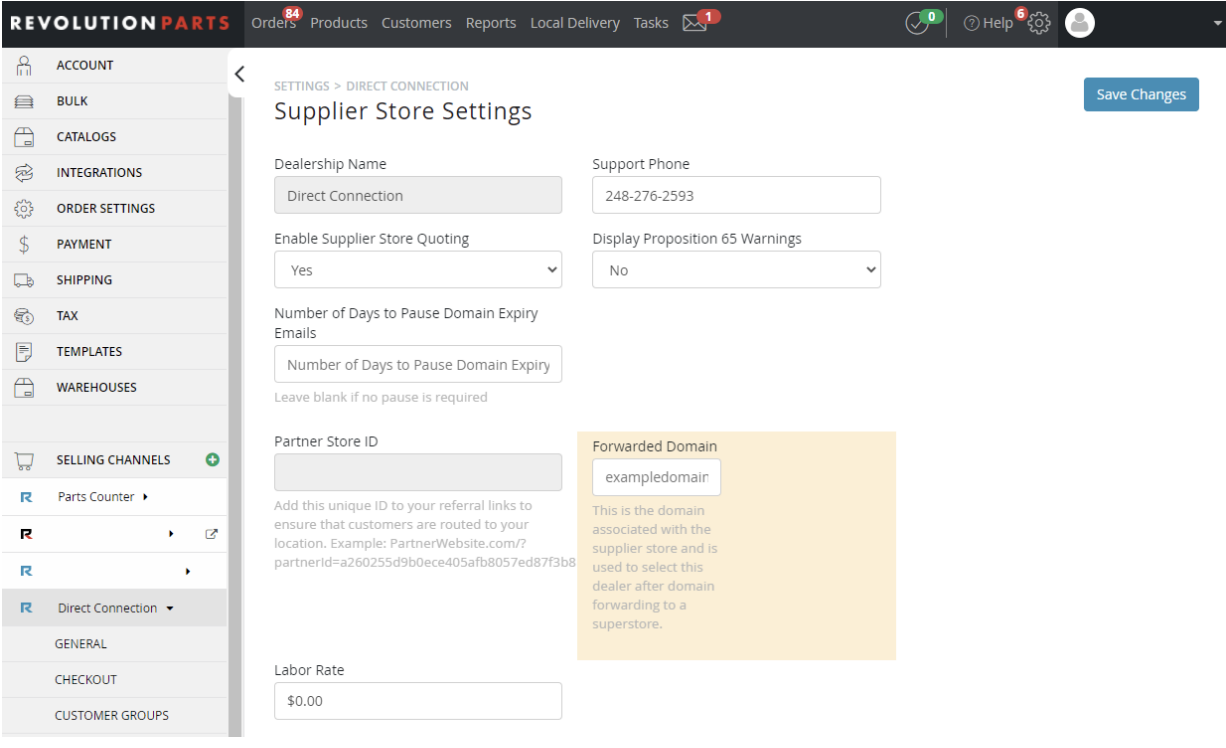 5. Click "Save Changes" to save your entry. (Important!)
---------------

Front End

Once you have a labor rate saved, it will show for your buyers at the cart page under the products that qualify.





note: this setting does not apply to all parts. Only parts with a high install time.