Need to connect your Canada Post account to Revolution Parts?
Below are a few easy steps on how to retrieve your API credentials from Canada Post
1- Login to Canada Post and then click on Business -> E-Commerce -> Integrate with Our APIs


2- Click on "Go to Developer Program"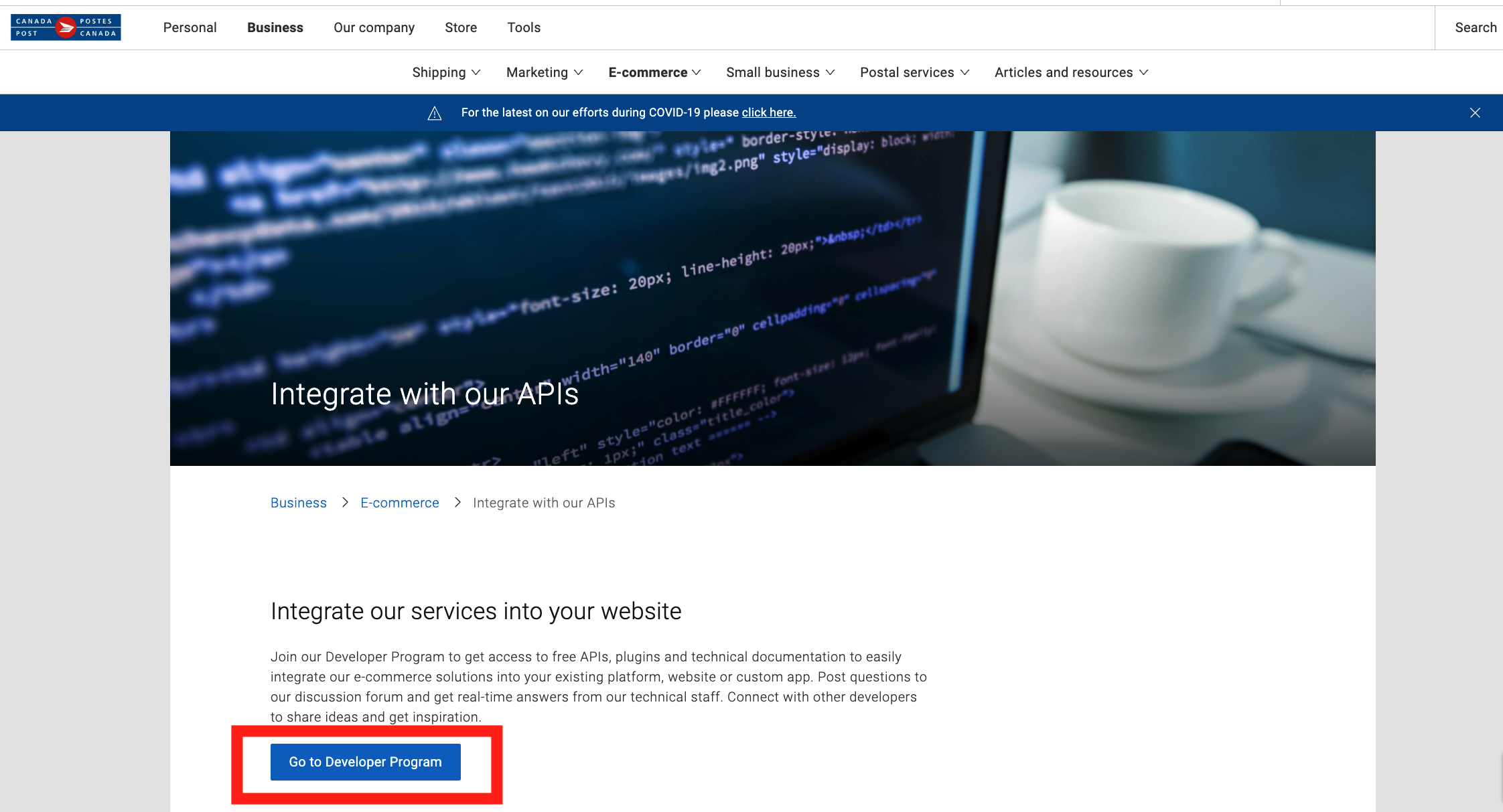 3- On the left hand side click on "API Keys"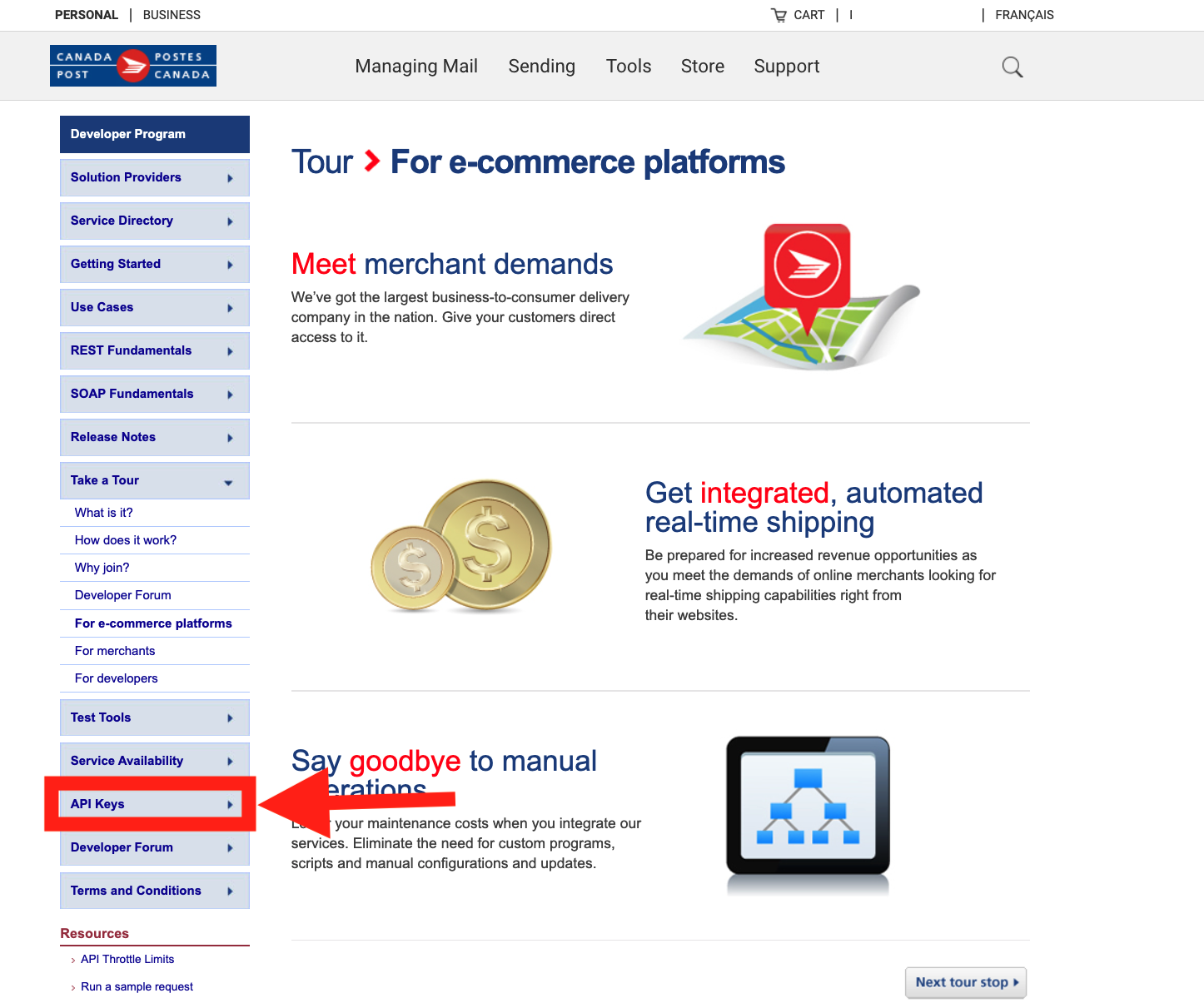 4- Copy your Production Key and password hihglighted below.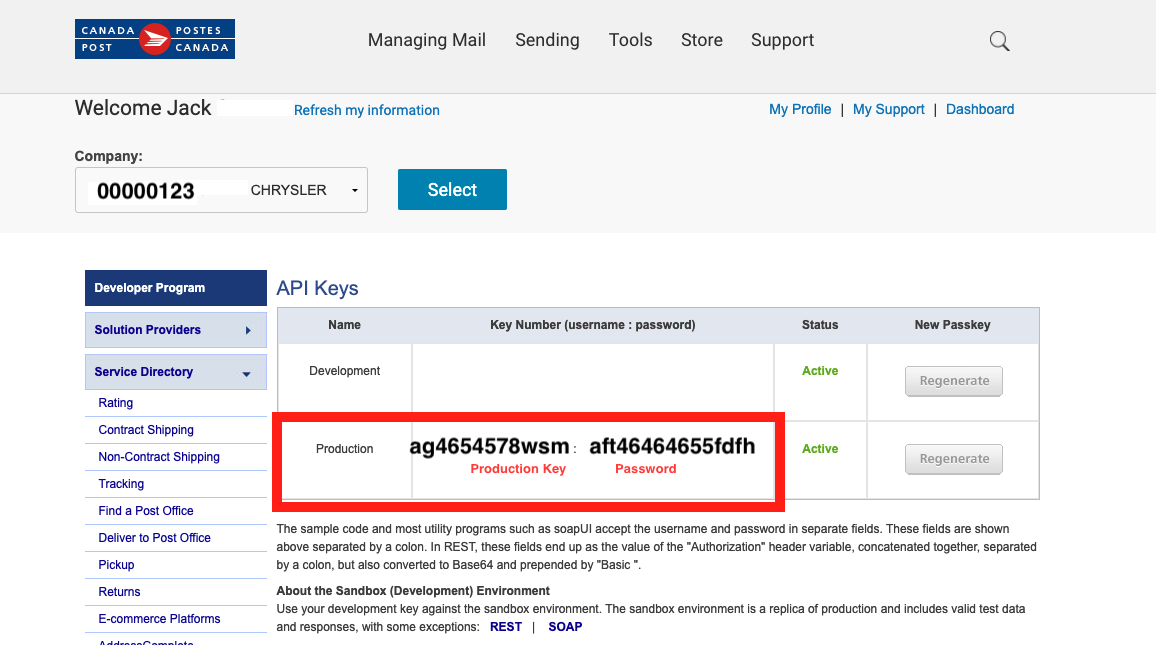 That's it! Now go back to Revolution Parts and enter the information in the appropriate fields. If you need help with these steps, please check out this article: How to Integrate Shipping Carriers
IMPORTANT:
You will need to have a credit card set up as default payment in order to be able to create shipments.
To ensure a credit card has been added as your payment method please follow the steps below:
1- On the top right corner click on My Profile.


2- Under Payment click on Manage Credit Cards.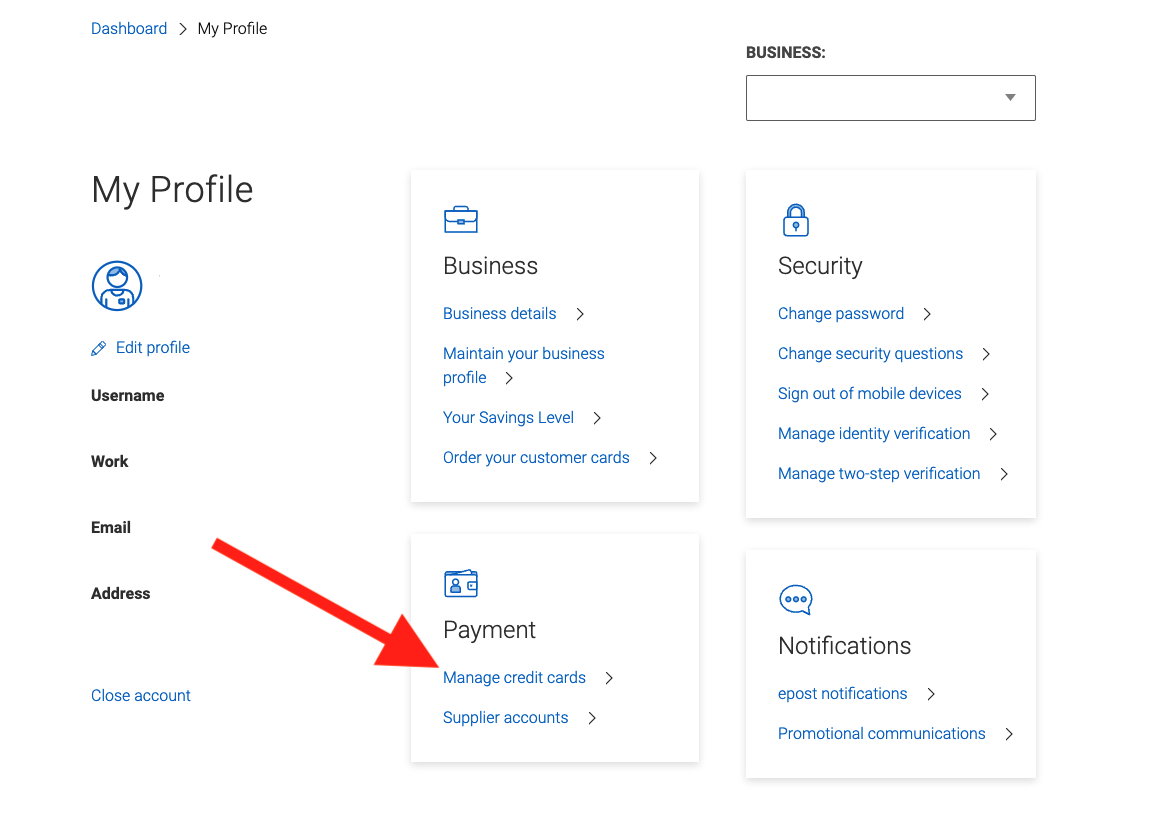 3- Make sure the card on file has the "Default" checkmark.