RevolutionParts customers have the ability to sell heavy items that require freight shipping through eBay like engines and transmissions. This feature allows customers to make more money selling parts on eBay.
How does this impact you if you already had an active eBay selling channel?
If you already have an active eBay selling channel, then you can choose to enable listing heavy products. If you are a new customer, listing heavy products will be enabled by default.
How to enable listing heavy parts on eBay for existing customers
Log into your account and click on the Gear icon

Click Settings

In eBay stores selling channel, click

Listing Filters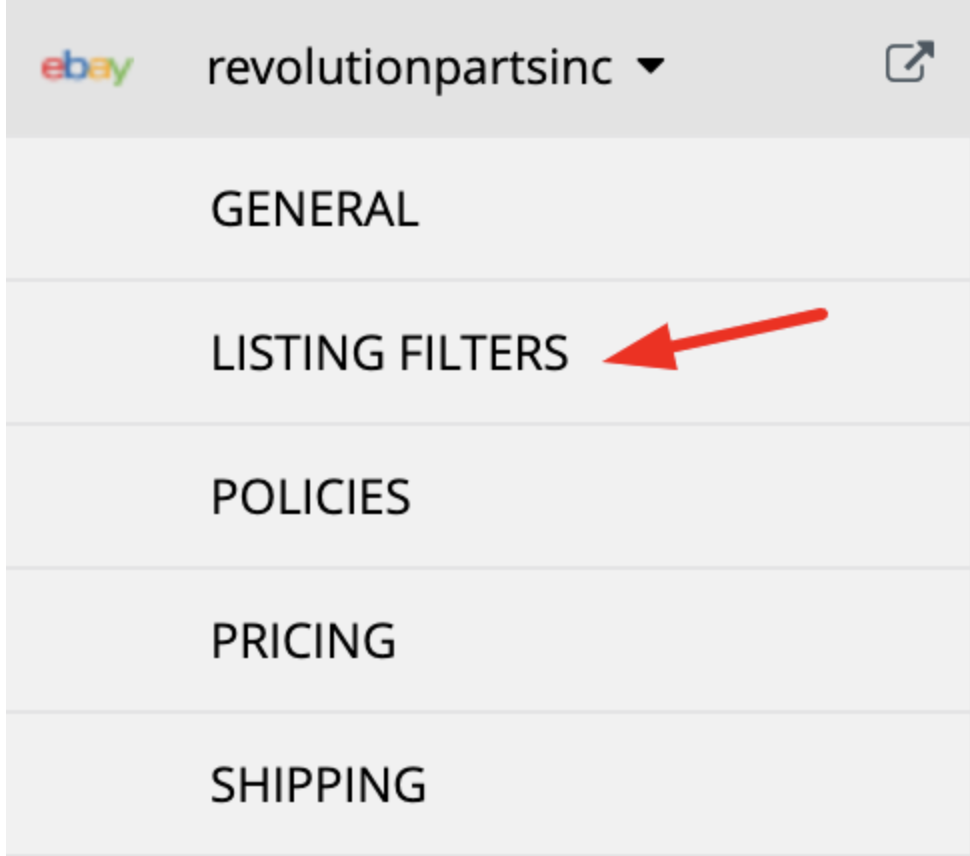 Check setting "List heavier items (like engines) on eBay and apply freight shipping".




Hit "Save Changes".
A confirmation modal will appear and hit "Confirm".
eBay listings can now be created for heavy products.



Note: This will be checked by default for new customers.
Freight Shipping when listing heavy parts is enabled
When the setting "List heavier items (like engines) on eBay and apply freight shipping" is enabled, on the

Listing Filters

page,

then default flat freight rate shipping is applied at $200

To access and modify freight shipping click the blue hyperlink "Default freight shipping has been applied. Click here to review or modify it." When clicked, this should take to the eBay

Shipping settings page.
Here you can modify freight shipping for heavy items by changing the fixed rate in the first box an additional amount per pound (which is optional).
Hit "Save Changes" if you have made any modifications.
Free shipping for heavy parts
As a best practice, we recommend enabling the setting to Include estimated shipping in item price and mark as "Free Shipping".
Generally, we see a greater conversion rate on eBay.
If this setting is enabled, the freight charge will be combined in the price on the eBay listing.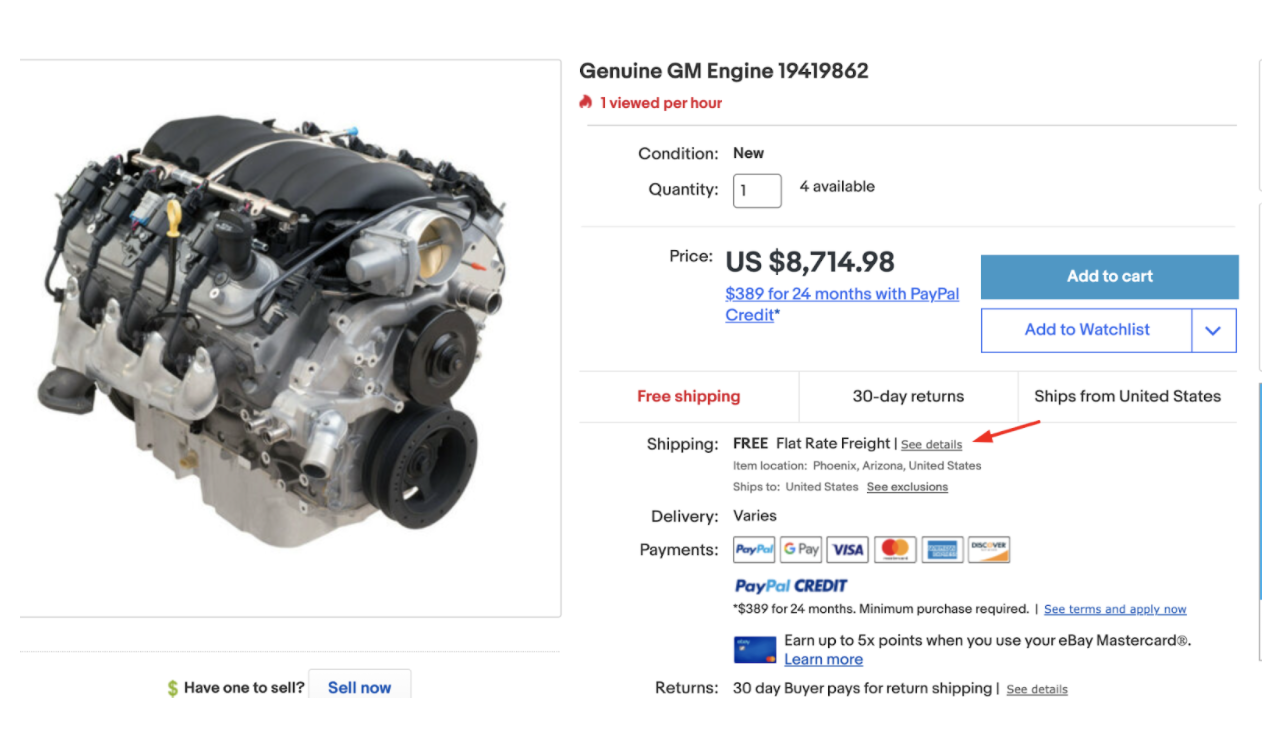 Uploading Freight Tracking on eBay
After an order is fulfilled, we recommend the dealer upload tracking numbers within eBay. Please be sure to tag the correct freight carrier and then tracking will be available for buyers.

Doing this step will reduce inquiries about the status of that purchase while also minimizing "Item Not Received" claims.

Here are a couple of eBay pages to reference: