The following changes will be completed within your eBay account settings, not on your RevolutionParts eBay solution. Log into your eBay account and follow the steps below to exclude locations from your eBay store!
 
Click on the drop-down in the upper-left corner, then click on "Account Settings"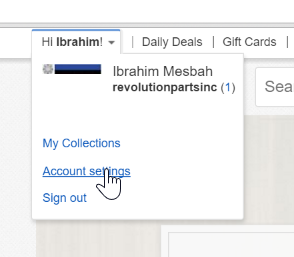 Select "Site 'Preferences" under the "My eBay Views" on the left hand side.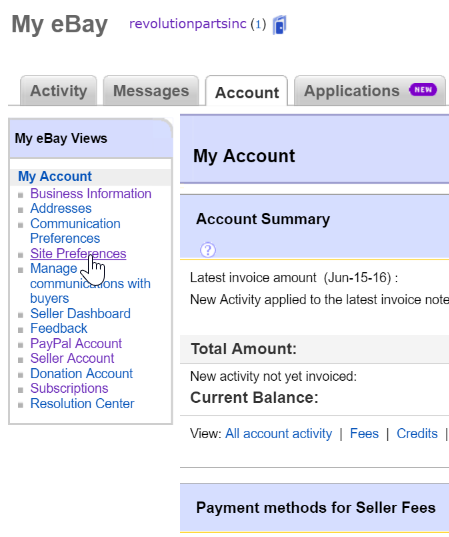 Scroll down to the "Shipping preferences" section and find the "Exclude shipping locations from your listings" row, then click the "Edit" button to the right.


Check the regions/countries that you do not want to ship to. NOTE: The US Protectorates box is for destinations including American Samoa, Guam, Mariana Island, Marshall Islands, Micronesia, Palau, Puerto Rico, and U.S.Virgin Islands.  Check this box to exclude these destinations from your shipping setup.

Check "Apply to all current live listings" to make your changes effective on your currently listed products.


To finalize your changes, click "Apply"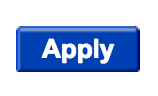 That's it!  If you have any questions or need help with anything at all, don't hesitate to reach out to our support team by emailing support@revolutionparts.com.