This article will discuss how to create a signature template for Message Center emails!
First, search for the word "message" in the search box on the top-left of the Control Panel.  You'll see "Message Center" highlighted underneath in dark grey.  Click on it to continue.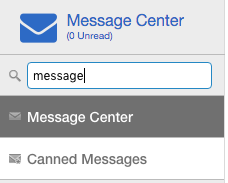 NOTE: The blue "Message Center" with the envelope is your Message Center, but the change we're making occurs in the Message Center setting section, NOT in Message Center itself.
Once you've opened Message Center settings, click on the tab near the top called, "Message Signature."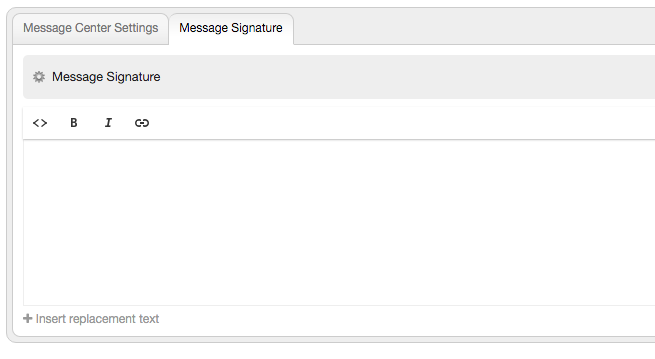 The large text field is where your signature template will go.  To see the variables available for use in this field, click the "+ Insert replacement text" link just under the field.  Clicking that link will create a small popup of variable text that you can click on to insert it into your signature template.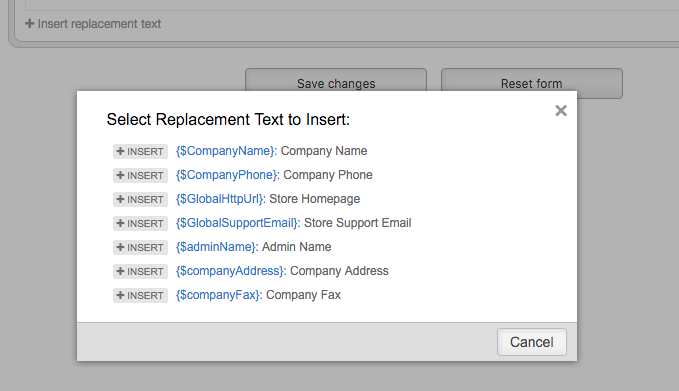 You can either use just variables, just text, or a combination of the two to create your Message Center signature.  Here is a picture of an example signature: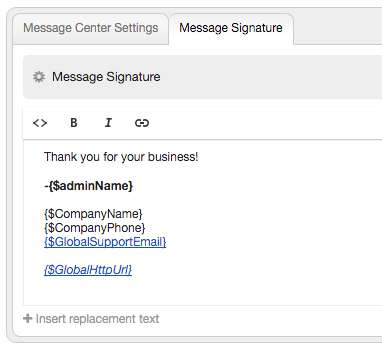 The signature above uses plain text (Thank you for your business!) and variables (along with some bolded and italicized text) to make a pretty good looking signature.
That's it!  You can use Message Center signatures on any outgoing email (including emails sent from the "Messages" section of the order screen).  If you need help with anything, just email support@revolutionparts.com!  Thanks for reading!