Follow the steps below to add downloadable PDF links to your product pages. 
Note: You will need your Store Hash to be included in the url. Please contact support for this information.
1. In admin search for file manager
2. Click the link to open file manager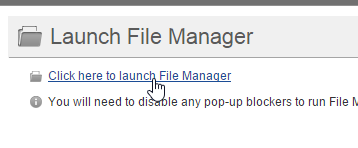 3. At the bottom of the window choose your pdf to upload


4. After you file is uploaded click on the download image link


5. Grab the PDF name


6. Navigate to OEM Part info and search for your part.
7. In the description field you will paste this html <a href="https://d354nuoz4t18d4.cloudfront.net/STORE_HASH/images/custom/my-new-pdf.pdf" target="_blank">Install Instructions PDF</a>
8. Change the "my-new-pdf.pdf" to the name of your PDF file. In this case it would be "w9.pdf" 
9. Hit save at the bottom of the page.
When you go to the page you will see a blue link in the description. If a customer clicks on this link they will be directed to the PDF in a new tab.
If you would like to do this in bulk use the same html above but follow this article on how to update product info in bulk. You will still need to upload all of your PDF's to the file manage. Click here for the article!
Still have questions? Contact our Technical Support team at support@revolutionparts.com or call 480-778-7278.