Shipping via DHL is a great way to ship internationally, with low rates and great service. Setting up DHL is just as easy as using it. Follow the steps in this guide and you'll be up and running with DHL in no time.
You should see the "DHL Account for Frequent Shippers" signup page. Fill out the form with your company's information and click, "Submit."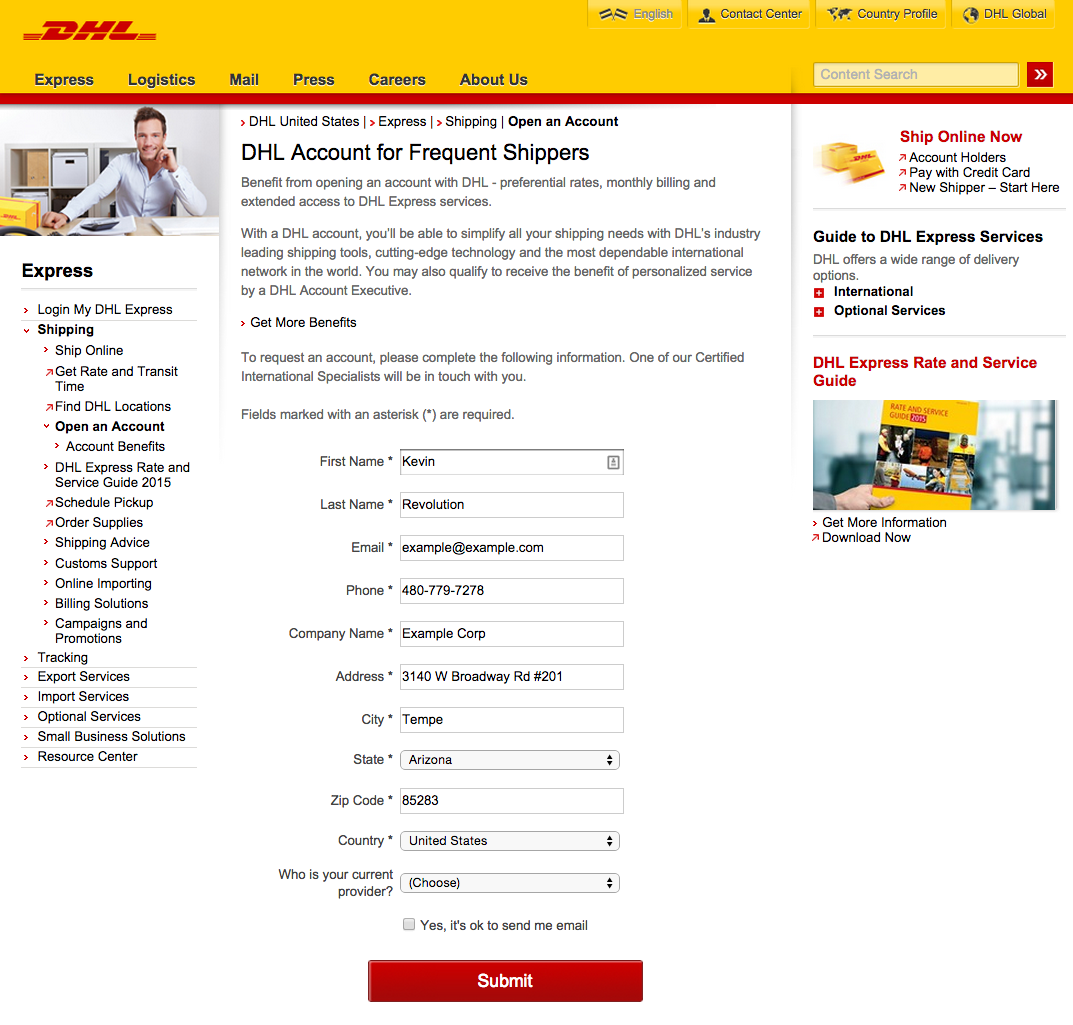 Once you submit the form, a representative from DHL will contact you to finish setting up your account. You can either wait for them to contact you, or call them at 1-800-225-5345.
---
After you're done with that, log in to your RevolutionParts store.
From the home page, click the helpful link "Shipping" at the bottom.
Click on the "Shipping Configuration (Advanced)" tab.
Refer to your account information to fill out the shipper account number field under the "DHL Gateway Settings" header. Once the field has populated with your information, click "Save Changes" at the bottom of the page.

Now, go to the "Real-Time Methods" tab of the Shipping page.
Click "Add a new real-time shipping method"

Select either "Canada" or "International" as the destination region to ship using DHL. Confugure your shipping method as desired, then click "Save Changes" to save the new DHL shipping method.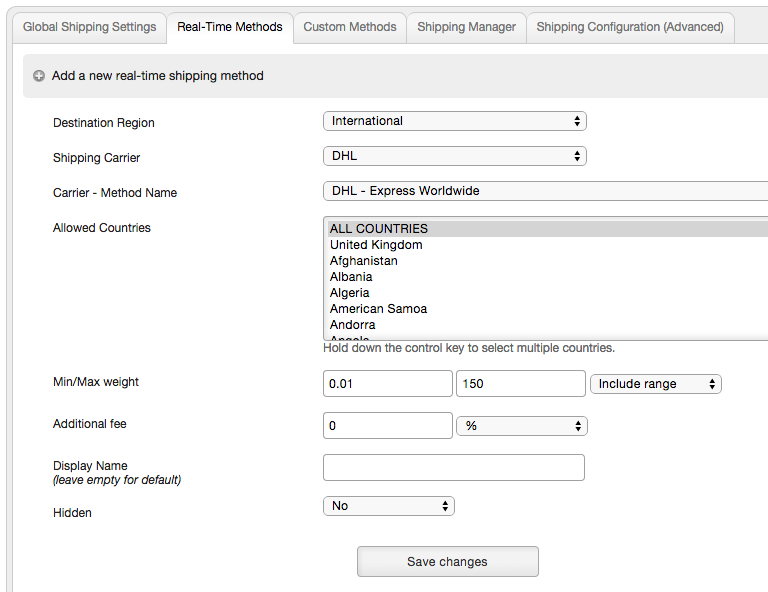 That's it! Now, customers shipping to Canada or overseas can select DHL as their method of shipping when they check out.