Streamline your email outreach with MailChimp. Do you need a fast easy way to implement an email campaign to reach all of your customers? With MailChimp, RevolutionParts makes it easy! This how to article will walk you through how to integrate MailChimp with RevolutionParts.
You will first need to create a MailChimp account. Go to mailchimp.com and sign up.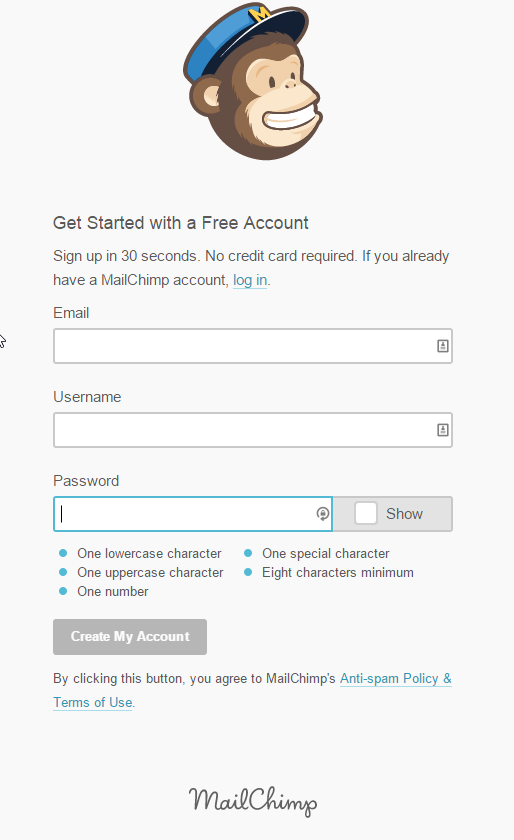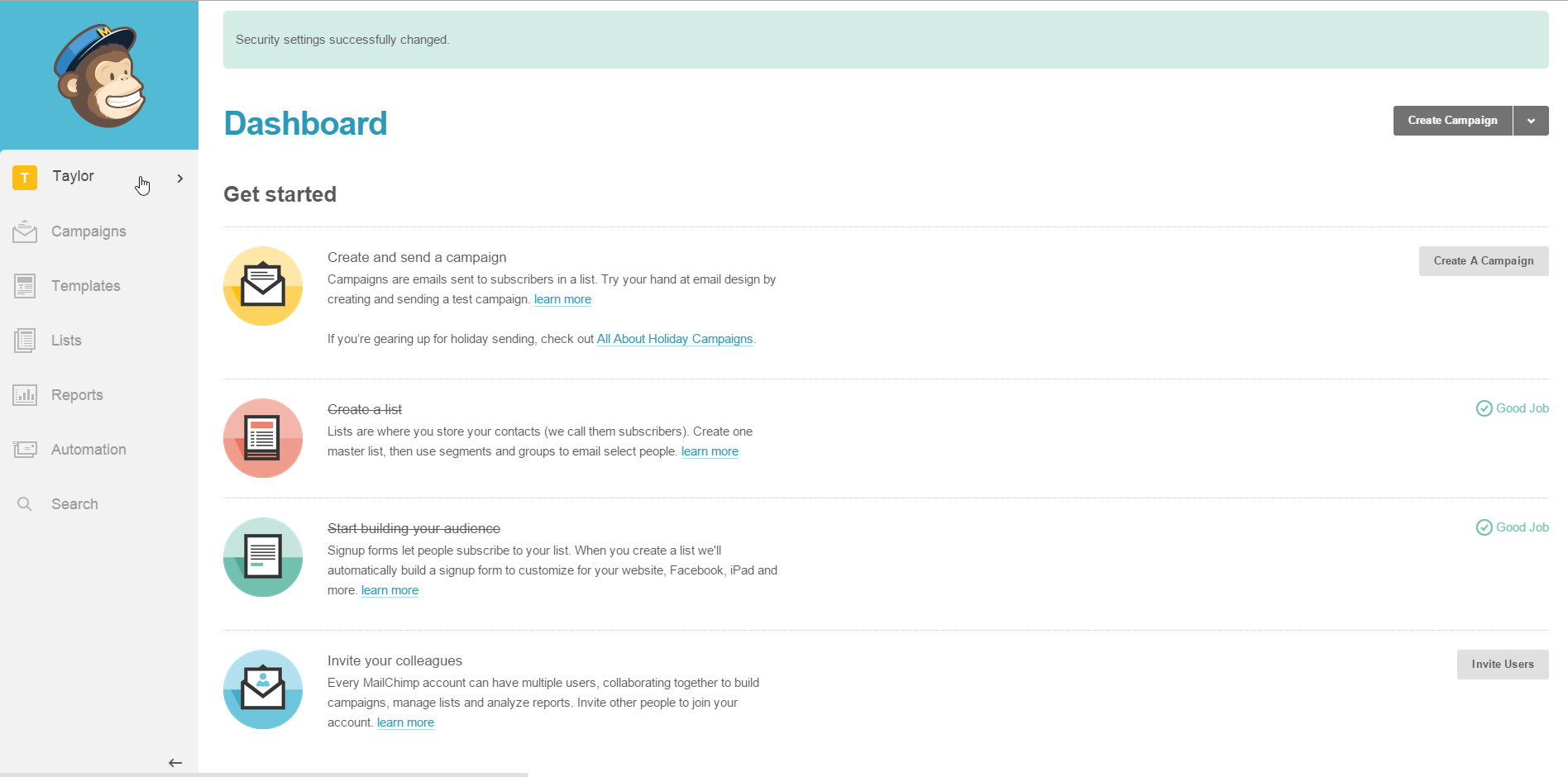 Click the "Gear" to the right of Help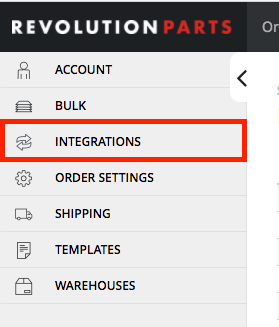 A box will pop up. Select MailChimp.
Click Next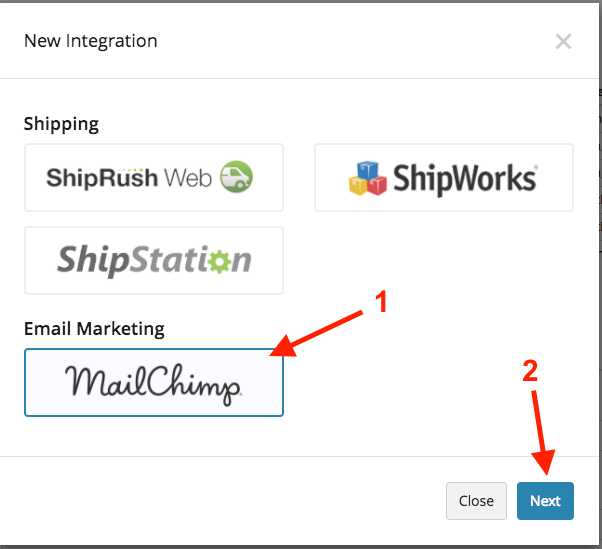 Name your integration
Click "Authorize Integration..." button
Enter your Mailchimp Username and Password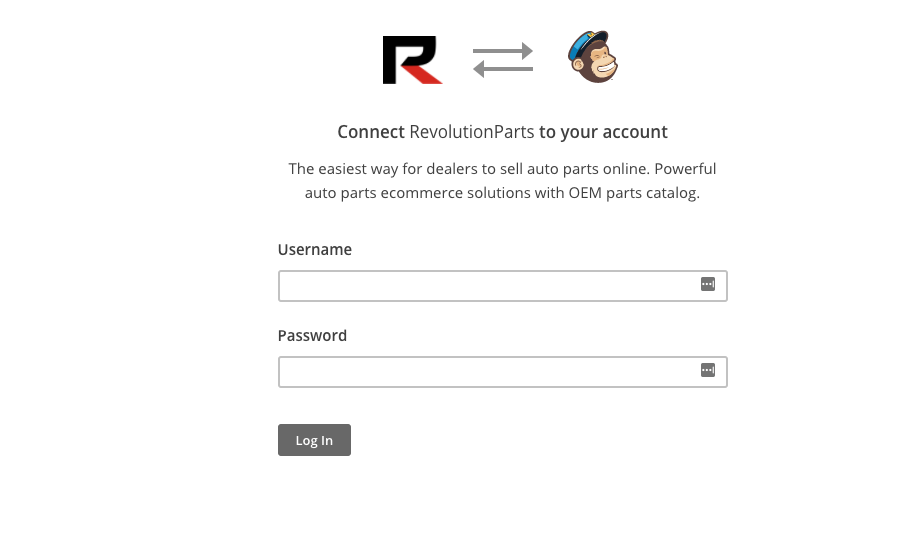 If API needed:
You will need to create an API Key within MailChimp.

Navigate back to MailChimp
Click on your account and then select the "Account" tab
In the "Extras" dropdown select "API keys"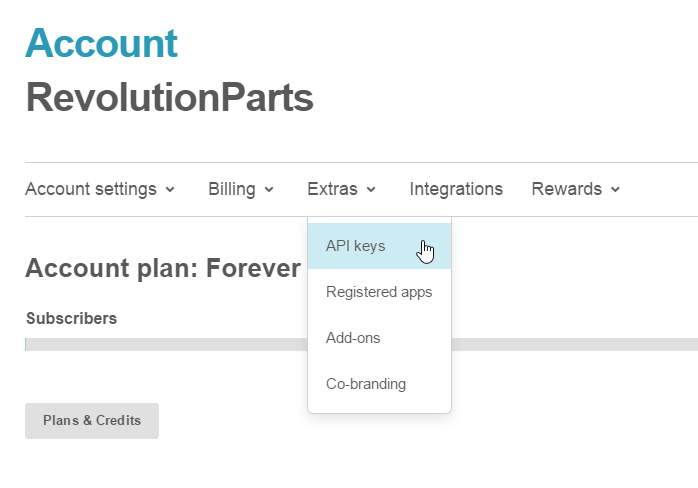 Select the "Create a key" button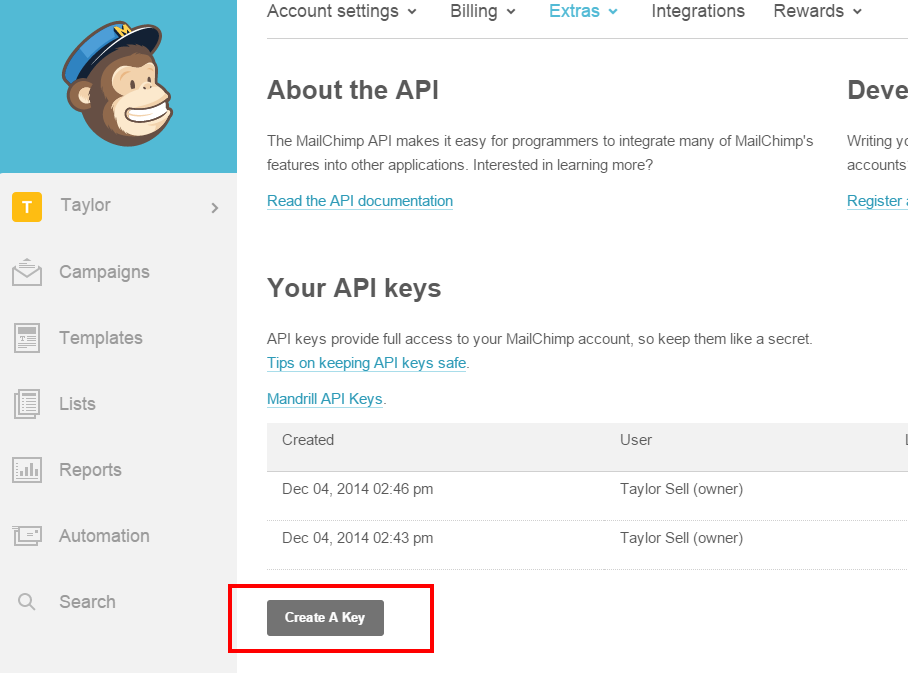 You API Key will automatically populate
Paste API Key in the RP Admin page
Save your settings.
Within MailChimp create an email list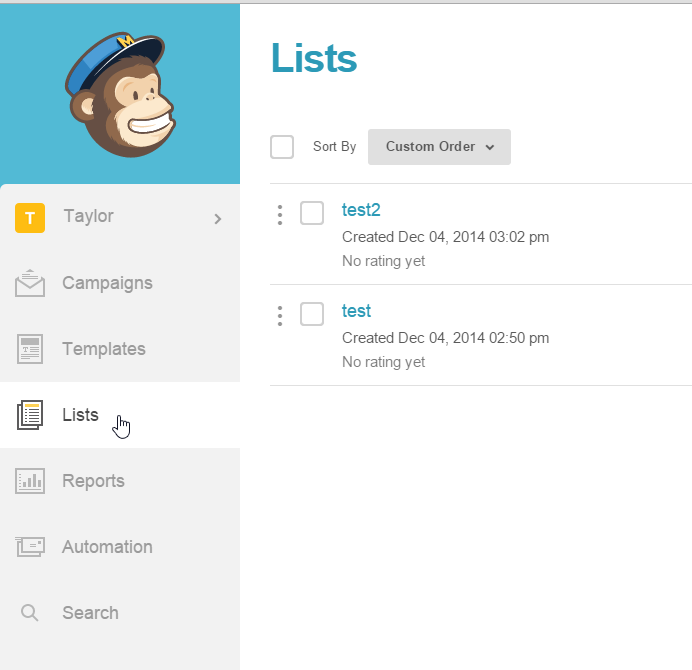 In the top right corner, select the "Create List" button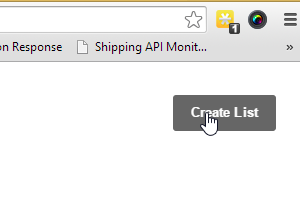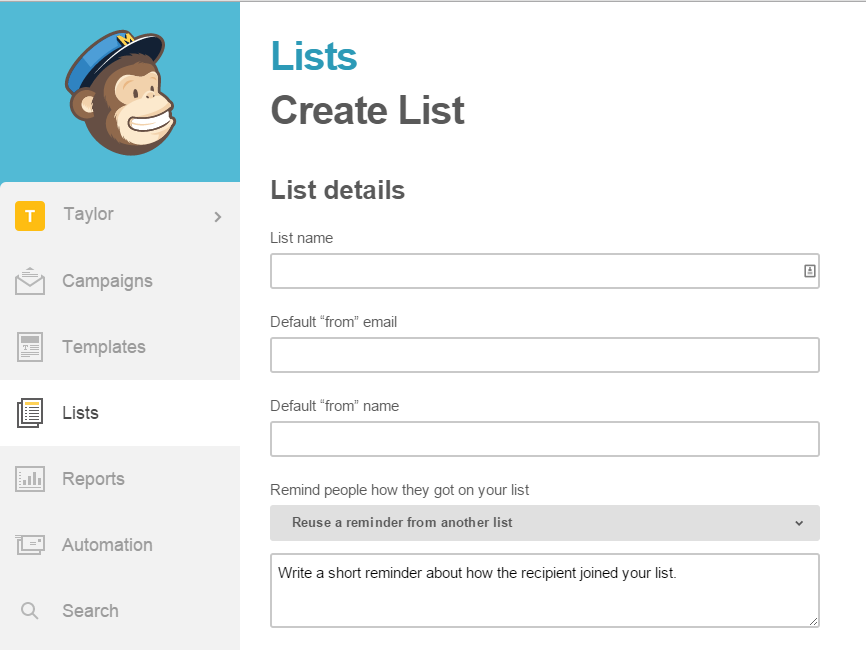 Choose your notification options and hit save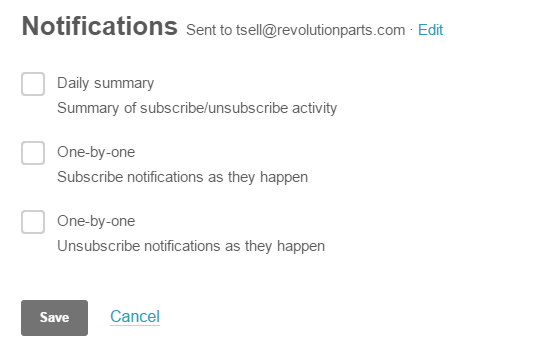 After you have created your list navigate back to RP Admin and choose the list you wish to import your customer lists too.
**NOTE: Existing customers will not import over to the new mail list. Only new customers who sign up after this is created will automatically import to the list of your choosing.

Your new customer emails will be imported into the MailChimp Email list you assign them too.
Enabling Ecommerce360 Tracking
First you will need to enable ecommerce tracking within RP Admin

Next, you will need to create a campaign within MailChimp

Choose the campaign you wish to create.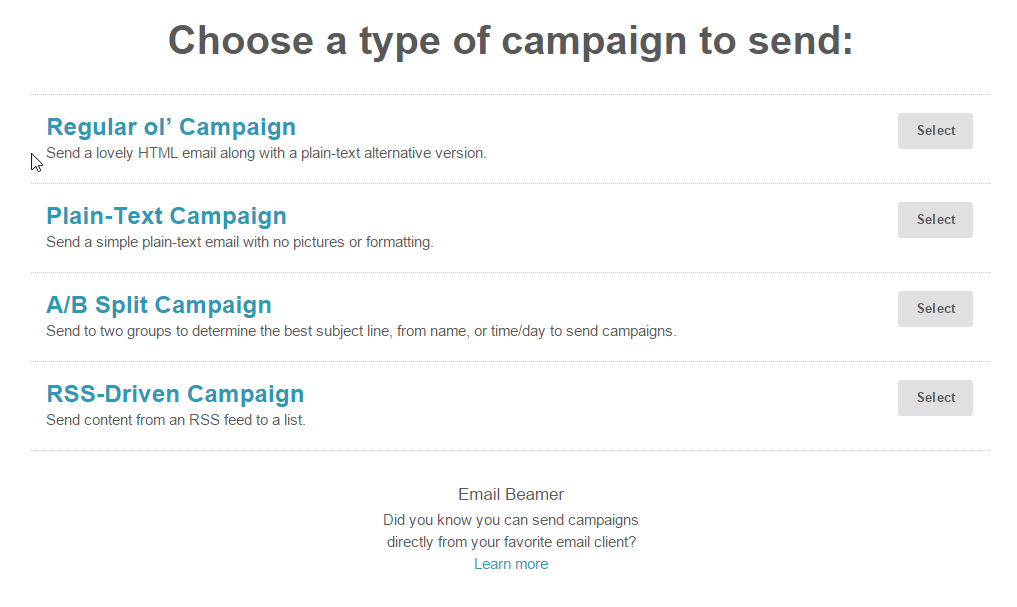 Choose who you want to send the list to and click next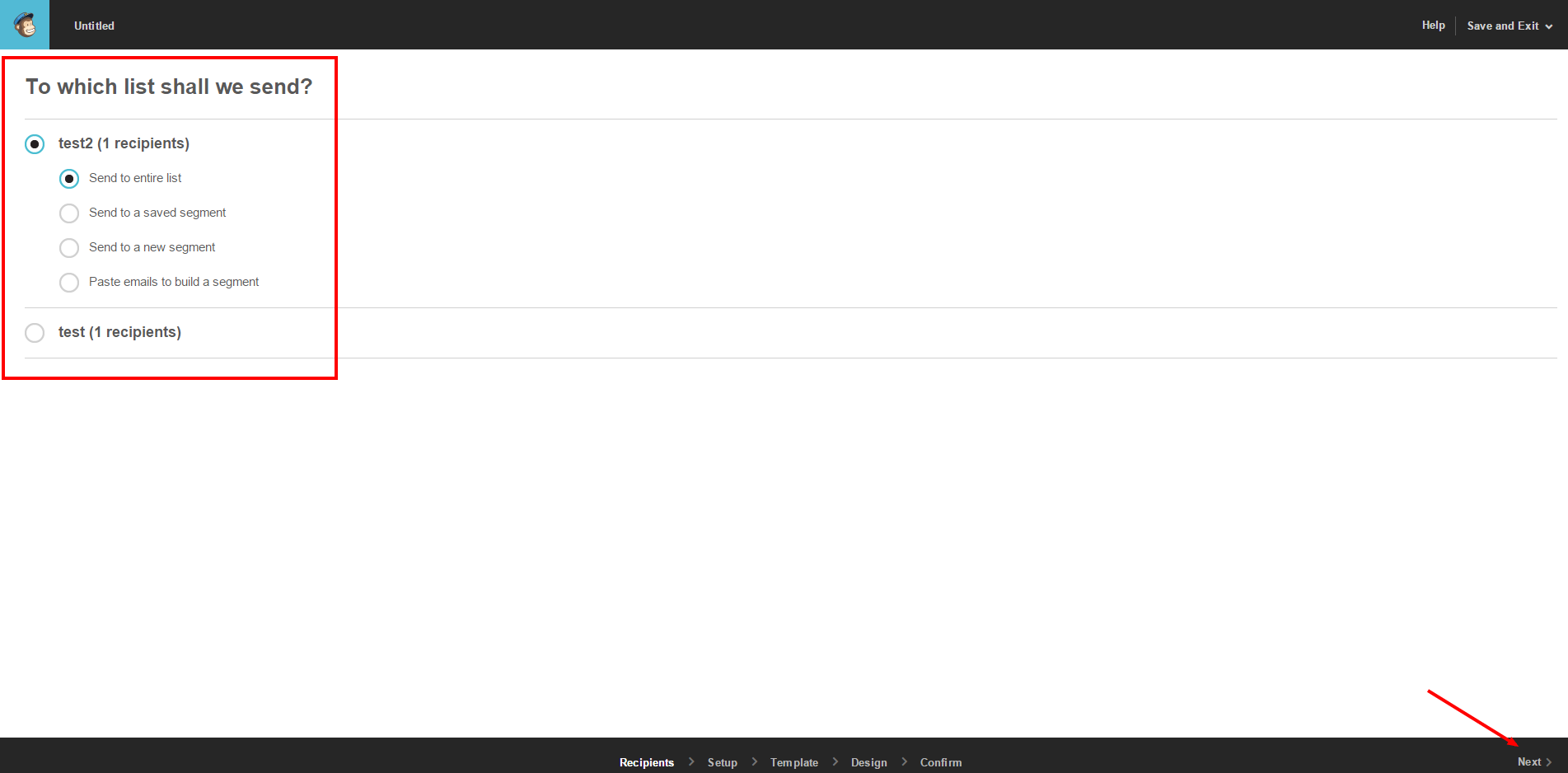 Fill in your campaign info
Select the Ecommerce 360 Tracking box

Finish finalizing your email and send to your customers.
If you need help setting up your first campaign or working with MailChimp check out the MailChimp support forums at http://kb.mailchimp.com/