This help article will show you how to setup your unique FTP credentials in your Revolution Parts account in order to send inventory count data from your Tekion DMS via FTP (File Transfer Protocol).
Step 1
Go to Settings > Inventory > Configuration

Step 2
Click on "New Inventory Feed" and select your warehouse and manufacturer.
Next, click on "Create Inventory Feed".

Step 3
Our system will generate your unique FTP credentials.
Use these credentials to fill out the form attached to this email.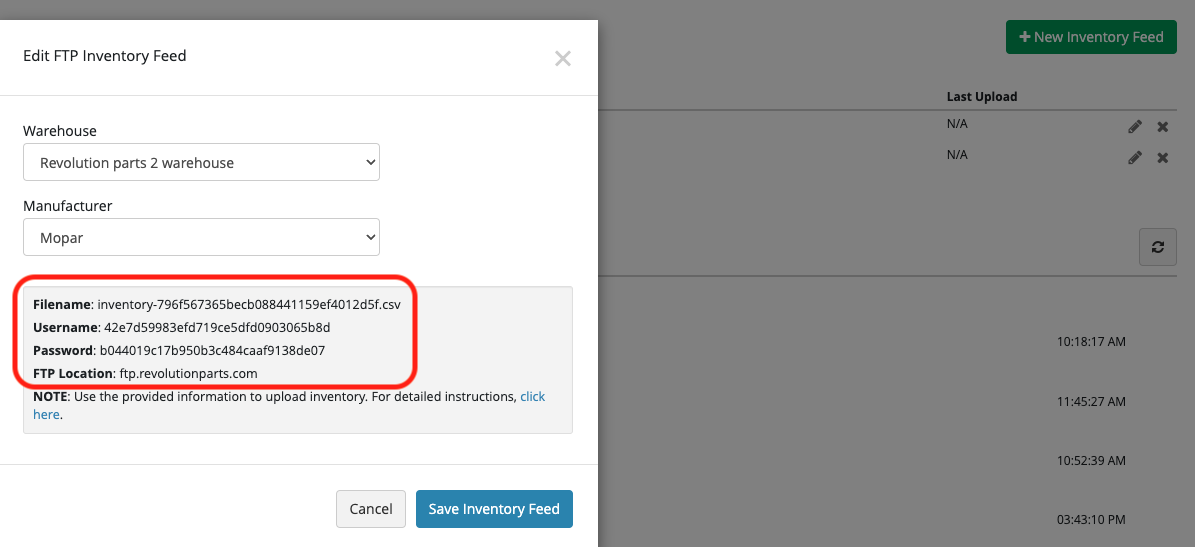 Steps To Fill-out your Tekion FTP Authorization Form
First, copy and paste the credentials above into the pre-filled out form titled FTP-Tekion_Authorization_Form.pdf.
Data Set needs to be "Parts Inventory".
Frequency can be daily or hourly.
Choose a start date.
Fill out your dealer's contact information.
Print form and complete the "Authorized by" section.
Please return the completed form to your Revolution Parts representative.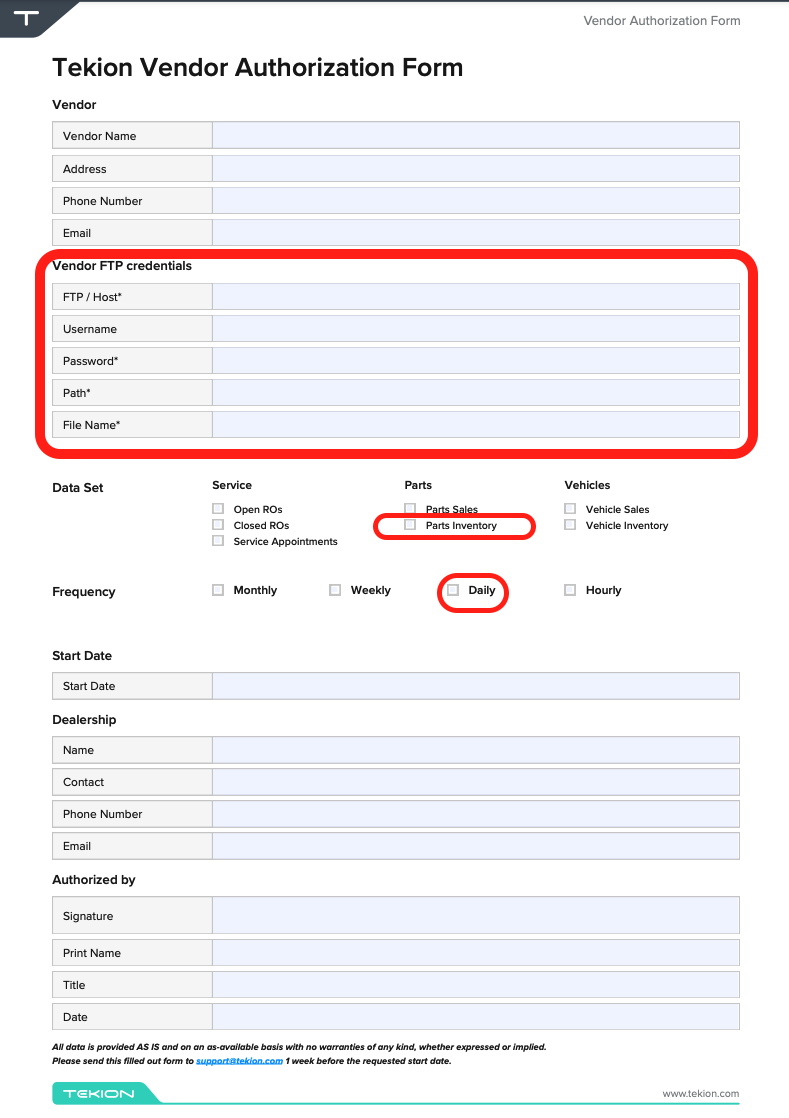 If you have any questions, please reach out to our Support team at support@revolutionparts.com.